We are a team of highly motivated professionals, deeply interested in sustainable social and economic development of India. We are distinguished by our diverse professional backgrounds and our rich work experience as ex-staff members of The World Bank, United Nations, Indian Administrative Service, Council of Scientific and Industrial Research, reputed Universities and other organizations of international repute.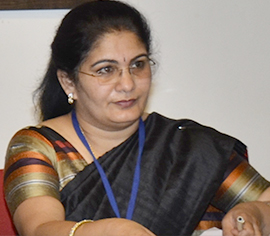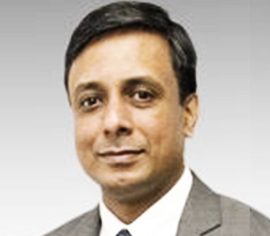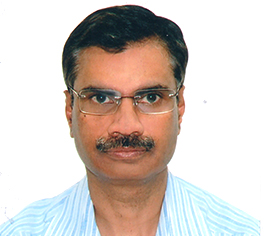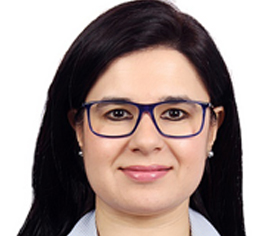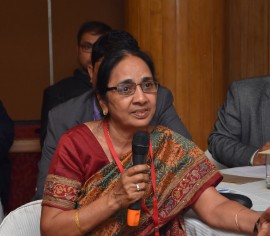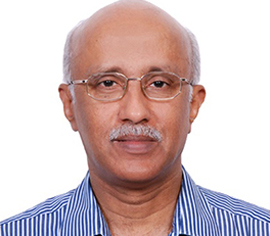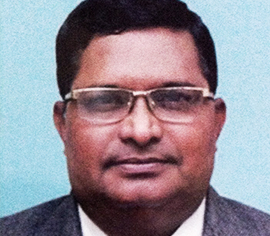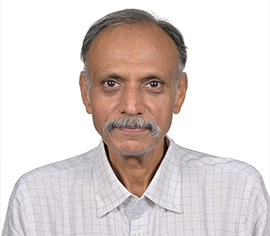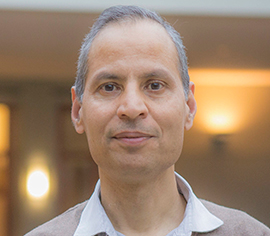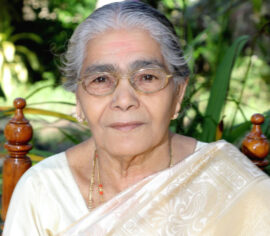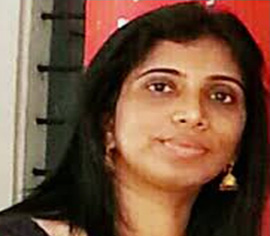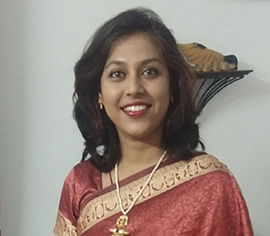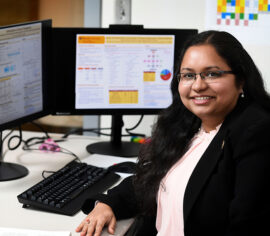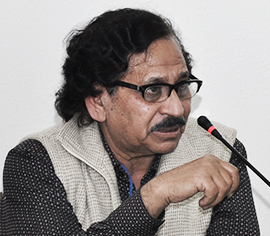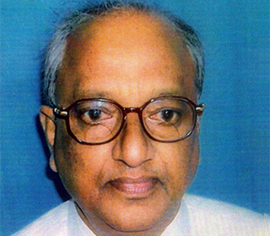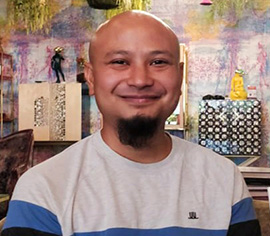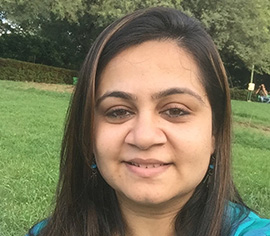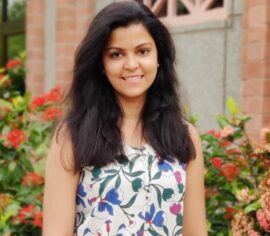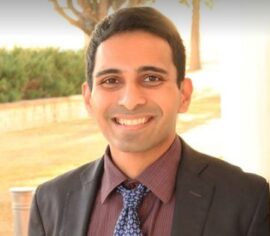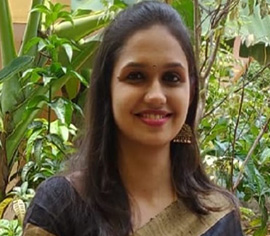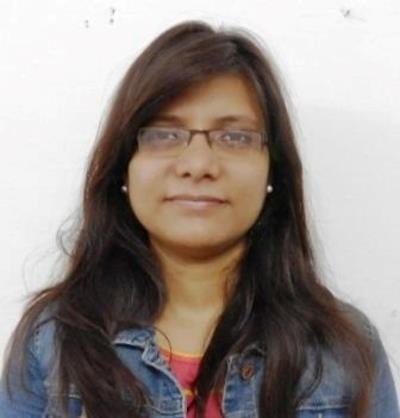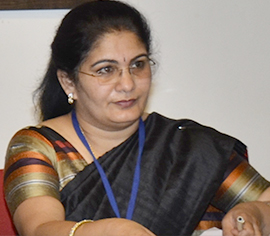 Managing Director
Dr Girija K Bharat
Dr Girija K Bharat, Managing Director, Mu Gamma Consultants is an international expert with 30 years of experience in water quality and conducts research and capacity building activities in India on Water Resource Management, Water Supply and Sanitation, Chemical Pollution Control, Climate Action and Environmental Management.
She started her career as a Scientist in Council of Scientific & Industrial Research (CSIR), Govt. of India and was a Presidential Scholar at George Mason Univ, USA. She has worked with many institutions including USAID, The World Bank and TERI. She has 128 national and international publications, including the Global Sustainable Development Report, 2015 and 16 and has drafted the National Framework of India on Safe Reuse of Treated Wastewater. She is a Technical Expert of 'Urbanization' vertical of NITI Aayog, Govt of India, Research Council Member of CSIR-NEERI, Government of India and Water Quality expert of Bureau of Indian standards (BIS).
She is a Ph.D. in Chemistry (Water Quality) and an alumnus of IIT (ISM) Dhanbad, Utkal University (Bhubaneswar), BITS (Pilani), George Mason University, USA. She has done Executive Leadership Programme offered by IIM Bangalore-Goldman Sachs 10 K Programme. She is a member of American Chemical Society (ACS); Iota-Sigma-Pi (ΙΣΠ), an Honor Society for Women in Chemistry in the US. She is the recipient of several awards including the Women Transforming India Award 2021 by NITI Aayog and United Nations, Glory of India 2021, Save The Environment (STE) Award 2021, Global Environment Award 2020, Aqua Excellence Award 2020 and 2021, Exceptional Women of Excellence Award of Women Economic Forum in 2019; Inspiring Woman Achiever of the year 2019 -Environment Sector by ASSOCHAM.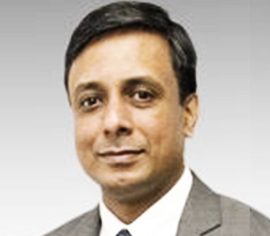 Director (Finance)
Rajnish Kumar, CFA
Rajnish Kumar, Ex-CEO of Fullerton Securities, a Wealth Advisory and Investments company owned by Temasek in India. Temasek Holdings is an investment company owned by the Government of Singapore and manages a net investment portfolio of S$266 billion mainly in Singapore and Asia. He has worked with HSBC and Standard Chartered Bank in various senior capacities in the past. Alumnus of National Institute of Technology, Jamshedpur and Indian Institute of Management, Lucknow.
Rajnish has an entrepreneurial outlook and has demonstrated success in setting up and running new businesses. Some of his areas of interest include – technology in business, analytics, economy and markets, corporate governance and risk management.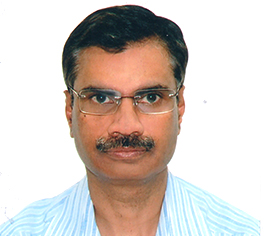 Honorary Advisor
S Vijay Kumar
S. Vijay Kumar joined the Indian Administrative Service in 1976 with a Masters degree in Mathematics. He has served in various positions in the Central Government and in his State Cadre, Himachal Pradesh, where he has held District, Divisional and State level positions dealing with rural development, land management, municipal administration etc. In the Central Govt, he has been Director, National Wastelands Development Mission, Ministry of Environment and Forest, 1986-91; Joint Secretary in charge of the Government's flagship programme, the Prime Ministers Rural Roads programme (called PMGSY), 2002- 05; Additional Secretary and Secretary, Ministry of Mines 2008-11, and finally, Secretary Ministry of Rural Development till his retirement in Sept 2013.
Mr Vijay Kumar joined TERI in November 2013 as Distinguished Fellow and works on issues related to land, water and minerals. He has been appointed for a 3 year term commencingJune 2015 as a Member of the United Nations' International Resource Panel (IRP) which considers issues relating to governance of resources and poverty and prepares science–based policy related reports on natural resource management, resource use efficiency and environmental impacts of resource use.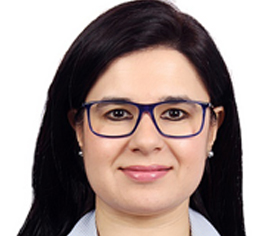 Honorary Advisor
Shivanjali Sharma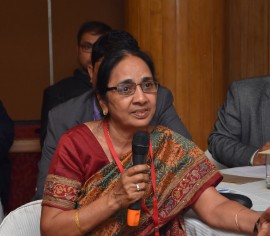 Senior Consultant
Dr Asha Ashok Juwarkar
Dr. (Mrs.) Asha Ashok Juwarkar has about 33 years of experience in the field of Phytoremediation/bioremediation of degraded lands, Eco-friendly treatment for domestic and industrial wastewater management, soil pollution mitigation, and CO2 sequestration and mitigation. She played a key role in formulation of National Implementation Plan for POPs sponsored by UNIDO, and has expertise in sound management of PCB's, PBDE's and Dioxins & Furans. She was Ex Chief Scientist and Head, FNASc, Eco-System Division, and also Ex-Coordinator for Stockholm Convention Regional Centre on POPs for Asia Region at CSIR-NEERI. She was a Fellow at The National Academy of Sciences, India, Allahabad in 2009.
She has a Post-doctoral fellowship from University of Guelph, Canada, for Molecular Biology under DBT Associateship and Ph.D. (Microbiology) from Indian Agricultural Research Institute (IARI). She has authored 92 research and 30 technical papers in reputed National and international journals. Under Stockholm Convention she was responsible for Projects, Workshops and Awareness programmes such as Capacity Building for Environmentally Sound Management of PCB oil and PCBs Containing Equipments at Ship Breaking Yard, Alang, Gujarat, India, Pilot testing of guidance for the review and updating of National Implementation Plan in India, Electronic interactive toolkit for environmentally sound management of industrial chemicals covered under Basel, Rotterdam and Stockholm (BRS) Conventions, Capacity building for promoting synergistic implementation of Basel, Rotterdam and Stockholm Conventions in Sri Lanka, Awareness programmes on POPs were conducted at different villages in India, Regional Stakeholder's Meeting on Dioxins/Furans was conducted at CSIR-NEERI as a part of Centers activity.
She is the recipient of many prestigious national and international awards such as, Pitambar Pant National Environment Fellowship Award (MoEF, 2003), Priyadarshani Vrikshamitra Puruskar (CIL, 2000), Dubai International Award (2007) for Best Practices to Improve the Living Environment (2007 & 2002), UN – HABITAT Award (MoUD, 2002), CSIR Technology Award (2002), and Women Bhaskar Award by Dainik Bhaskar Group (2012).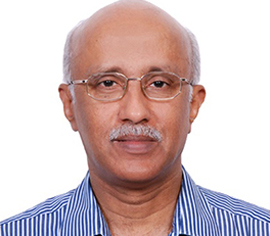 Advisor
Dr Suseel Samuel
Dr Suseel Samuel: A social development professional with Ph.D. degree in Social Work. He possesses knowledge and skills that are backed with extensive experience in policy support, program planning, use of participatory tools, project management, budgeting, programmatic and financial monitoring, training and capacity building of individuals and organizations, technical support to national programs and civil society organizations, networking and advocacy with governmental and non – governmental organizations and social research. 32 years of experience in social development in various sectors, mainly water and sanitation, community development, child development, HIV/AIDS, social research and social work education.
Worked in national and international organizations, projects in partnership with international funding agencies and also with government departments of water supply, sanitation, health and local government institutions in India. Attended several national and international training programs, workshops and conferences on various social development themes.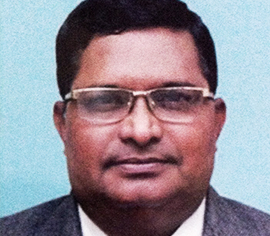 Advisor
Dr M K N Yenkie
Dr M K N Yenkie is a Professor in Chemistry, Laxminarayan Institute of Technology (LIT), R.T.M. Nagpur University. He has been teaching Under Graduate and Post Graduate students for over 37 years. He has many awards to his credit: Maharashtra State Best Teacher Award (2011-12), Tata Chemicals and Association of Chemistry Teachers appreciation award for promoting Chemistry (2010-11), German Academic Exchange Fellowship (1988-91), Distinguished Alumni Award of Post Graduate Department of Chemistry, R.T.M. Nagpur University.
Dr Yenkie has also held the position of Pro Vice Chancellor, R.T.M. Nagpur University, Registrar – R.T.M. Nagpur University, Director-in-Charge, Laxminarayan Institute of Technology, Director – Technology Park, R.T.M.N.U., Nagpur, Dean, Research & Development, L.I.T. He has a Ph.D Degree in Chemistry from Nagpur University and Post doctoral research fellowship from Institute fuer Thermische Verfahrenstechnik, Technical University of Clausthal, F.R. Germany, where he was a Visiting Scientist for 5 years. He has published more than 55 research papers in National & International Journals of repute.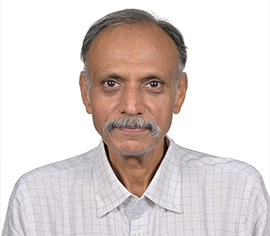 Advisor and Senior Consultant
Dr Joseph Ravikumar
Ravi, an environmental engineer, has worked for over 30 years in urban water supply and sanitation, industrial effluent treatment, municipal solid and hazardous waste management. He has worked on policy, institution, technology, financing and monitoring. He has worked on projects in India, Sri Lanka, Bangladesh and Maldives. Notable among his work are the National Urban Sanitation Policy, City sanitation ratings, city sanitation plans and septage management policy. His interests are wastewater reuse, non-network sanitation and financial sustainability of urban sanitation systems. Ravi during his spare time pursues reading, cooking and gardening.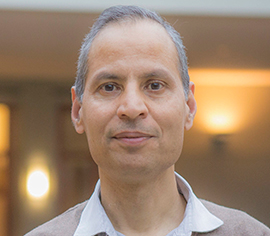 Advisor
Venky Raghavendra
Venkatesh "Venky" Raghavendra is a social entrepreneur with over three & half decades of philanthropy and international development experience. He has successfully built global partnerships and mobilized significant resources for a number of international and national organizations.
Venky was formerly the Chief Philanthropy Officer at the New York-based American India Foundation. He has been an advisor and consultant in the areas of philanthropy, fundraising, and social entrepreneurship, and has worked with organizations like the Open Society Foundations, New York, UK-based Common Purpose, and a host of other global entities. Prior to joining the American India Foundation, Venky was Managing Director of Global Partnerships at Ashoka: Innovators for the Public and promoted social entrepreneurship around the world by collaborating with business entrepreneurs and foundations.
Venky is a resource person and trainer for the Government of India's Ministry of Finance, and a former Advisor to the country's National Skill Development Corporation, which is administered under the Ministry of Skill Development. He is a trustee of Ashoka India, sits on the board of several not-for-profits, and is an advisor to several others. He writes frequently on social issues for a variety of media, and teaches social entrepreneurship and innovation to graduate-level students in the United States and in India.
Venky has a Masters in Social Justice from the School for International Training, Vermont and an International DBA from ISEG's Lisbon School of Economics & Management in Portugal.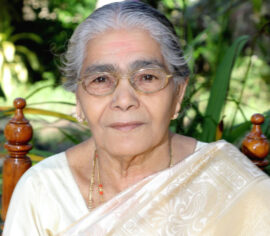 Legal Advisor
G Easwariamma
Mrs. G Easwariamma brings a wealth of experience from management and legal domains. She brings on board 33 years of experience through her work for the Steel Authority of India Limited (SAIL), Rourkela Steel Plant.
She has also been an Advocate dealing with civil matters under the Kerala Bar Council since 1995.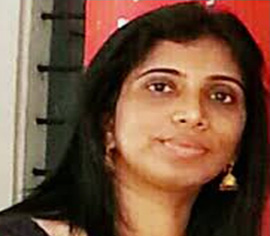 Senior Consultant
Mary Abraham
Ms. Mary Abraham is a qualified development sector professional with more than 22 years of experience in water and sanitation, environment and sustainability issues in India. With a master's degree in economics and pursuing PhD in development studies, she has worked on more than 60 research and implementation projects across India.
Mary had a long stint with TERI prior to joining Mu Gamma Consultants where she has designed and implemented research and implementation programs related to water resources and other facets of environment for clients including corporate, government, and bilateral organizations. She also has extensive experience in monitoring and evaluation of various intervention programs and is an excellent training, and knowledge dissemination facilitator. Her articulation, writing, and research skills are well demonstrated through a range of articles, reports and publications.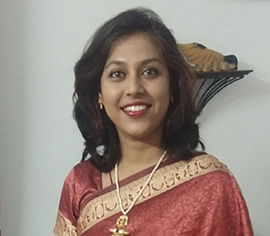 Senior Consultant (Energy)
Dr Manjushree Banerjee
Dr. Manjushree Banerjee is an experienced researcher, practitioner, and author with expertise in sustainable energy, energy policies, and energy access. She worked with The Energy and Resources Institute (TERI, New Delhi) for about ten years. During her tenure at TERI, she led National and International projects on Energy Access, Renewable Energy, and Sustainable Development. She is associated with the Observer Research Foundation (ORF, New Delhi) as a Freelance Author. The association helps in regularly publishing Issue Briefs and Articles related to Energy Access, Energy Transitions, and Sustainable Development Goals. Her Ph.D. from the Indian Institute of Foreign Trade (IIFT, New Delhi) probed into the role of state policies and private sector participation in grid-interactive renewable power.
Dr. Manjushree has traveled extensively to remote and rural locations in India for work. She has publications in peer-reviewed journals of repute such as Energy Policy and Springer as well as has authored articles, book chapters, and opinion pieces. She also conducts assessments as a third-party evaluator for energy-related projects implemented as part of the Corporate Social Responsibility initiative.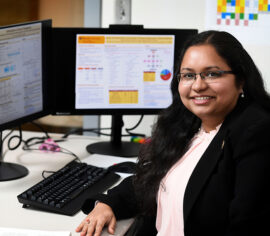 Advisor
Dr Kirti M Yenkie
Dr. Kirti M. Yenkie is currently Assistant Professor of Chemical Engineering in Henry M. Rowan College of Engineering at Rowan University, Glassboro, New Jersey, USA. Her research focuses on utilizing Process Systems Engineering (PSE) principles in the domains of environmental sustainability and healthcare. Dr. Yenkie's research is multidisciplinary in nature, and draws from methods in mathematical modeling, simulation, programming, data analytics, optimization, control, uncertainty analysis and stochastic processes.
She is an alumnus of IIT Bombay and has earned her Ph.D. in Bioengineering from University of Illinois at Chicago (UIC), USA. In addition, she has also held Postdoctoral Research Associate positions at University of Wisconsin (UW) – Madison, and at University of Delaware (UD) – Newark.
Dr. Yenkie brings to MGC her leadership and expertise in interdisciplinary research in order to help solve problems pertaining to Sustainable Development at global and local levels.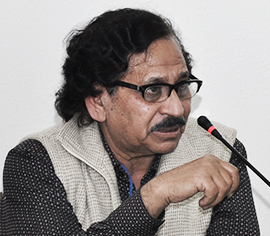 Advisor
Prof A M Khan
Prof A M Khan, Prof and Head, National Institute of Health and Family Welfare, New Delhi (Retd.) is an expert in behavioural change communication and IEC. He has about 33 years' experience in various capacities including Director, Regional Director, Professor and Head of Social Sciences and others. He has been a faculty in behaviour change communication, IEC, IPC in Sanitation and is the recipient of Rastriya Gauraw Award.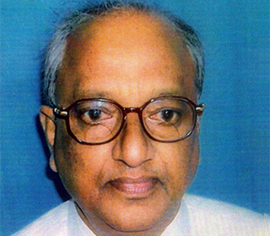 Advisor
Prof Purnendu Kanti Das
Prof Purnendu Kanti Das was the Head of the Department of Chemistry, M B B College, Agartala, Tripura. He was felicitated by the Government of Tripura for rendering distinguished service as a professor. He was also the General Secretary and President of Tripura Chemical Society, Tripura. He instituted the 'Pyarimohan – Labanyaprava Memorial Research Fellowship' in Tripura University for doing research work in Chemistry. He has published seven books and is presently working on publishing the life and works of Sir C. V. Raman and Madame Curie.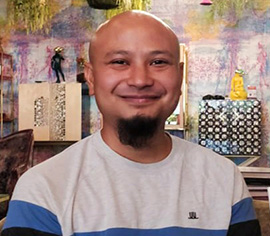 Senior Research Scientist
Nathaniel Bhakupar Dkhar
Nathaniel has done his post-graduation on Water Resources Management from TERI University, New Delhi and he is a Bio-technology graduate from St. Anthony's College, North Eastern Hill University, Shillong.
Prior to joining Mu Gamma Consultants Pvt. Ltd. he had worked with TERI for almost 13 years where he was working on various issues related to water and climate change. He is a UGC NET qualified (Environmental Science) professional and has taught courses at TERI University. He has been involved in a number of projects related to water and wastewater management, integrated water resources management (IWRM), water-energy -climate nexus, river basin management, cryosphere research, WASH, aquaculture, systems thinking, capacity building, water use efficiency, water audit and analyzing the impacts of climate change on water resources. He is an experienced glaciologist and has conducted research related to climate change impact on Himalayan cryosphere.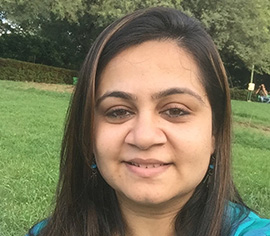 Research Scientist
Dr Kriti Akansha
Kriti is a sustainability professional with particular interest in water resources management and mitigation of water pollution. A doctorate from BIT, Mesra, Ranchi, her PhD is on process development for decolorization and degradation of azo dyes for treating effluents from the textile industry. She has several research papers and book chapters on wastewater treatment and removal of azo dyes from wastewater to her credit. She has done her M.Sc. in Biotechnology from VIT, Vellore and B.Sc. in Biotechnology from PESIT, Bangalore. Kriti is passionate about sustainable lifestyle, sustainable fashion and art.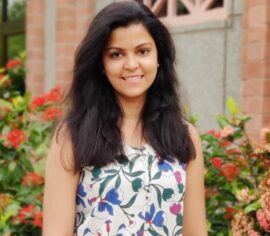 Research Scientist
Manisha Jain
Manisha is a PhD scholar in Environmental Biotechnology, a postgraduate in Biological Science, an amateur artist, a passionate traveler with interest in adventure activities and a keen learner of all things new. Her interest lies in finding sustainable solutions to environmental problems in a manner that the developed methodological approach and understanding can be further extrapolated to other subject and geographical areas. Manisha has been involved in various research projects including the Innovation Project of Delhi University and was awarded scholarship for the same. Her experience in research ranges from enzymatic analysis to study of microorganisms in water bodies. She has a published research paper and has many oral and poster presentations to her credit. She has contributed to a Discussion Paper on aligning India's sanitation policies with the Sustainable Development Goals. She is currently working towards building knowledge database for plastic waste management, bioplastics and microplastic analysis.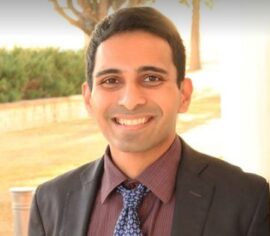 Research Scientist (Sustainable Energy)
Anoop Balachandran
Anoop specializes in clean, low-carbon and renewable energy technologies, with projects and publications in hydrogen-based energy solutions, plastics waste-to-energy, fuel cells, smart grids, decentralized energy systems and electrified mobility. He holds a postgraduate degree in sustainable energy policy and a bachelor of science degree from Texas A&M University, College Station. He brings on board his experience and education through his time in an interdisciplinary academic environment and stints with think tanks.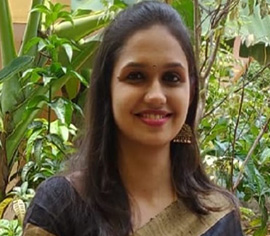 Research Associate
Anagha Krishnan
Anagha is a post-graduate in Environmental Engineering from APJ Abdul Kalam Technological University, Kerala and a Civil Engineering graduate from Calicut University, Kerala.
Prior to joining Mu Gamma Consultants Pvt. Ltd she was employed by The Energy and Resources Institute (TERI), New Delhi. She has experience in urban water supply, water reuse, climate change and sustainable development. At TERI, she was engaged with the EU-India project unlocking wastewater treatment, water reuse and recovery opportunities for urban and peri-urban areas in India. In addition to her work on projects related to river pollution management and water conservation, Anagha also supports the development of a knowledge database for the management of plastic pollution. As a content writer, she has produced articles and reports that demonstrate her expertise.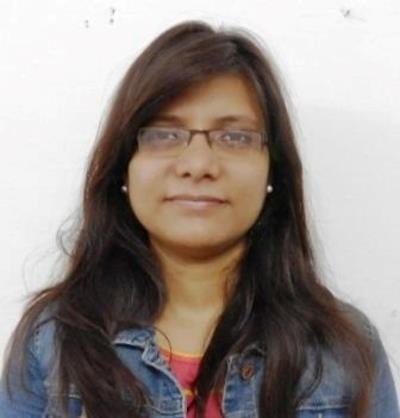 Research Associate
Neha Lakhwan